Daniel Gracie Academy of Orleans, MA
Brazilian Jiu Jitsu | Boxing Fitness
Daniel Gracie Academy in Orleans, MA | Premier Martial Arts Training
Our Daniel Gracie Academy in Orleans, MA opened in October of 2021 and conveniently situates itself in the bustling Staples shopping plaza. At this location, we proudly offer a wide range of meticulously designed martial arts programs for both kids and adults, with a specific emphasis on Brazilian jiu-jitsu. Moreover, our experienced and dedicated instructors possess the expertise to teach students of all ages and skill levels, ensuring that every individual can significantly benefit from our comprehensive training.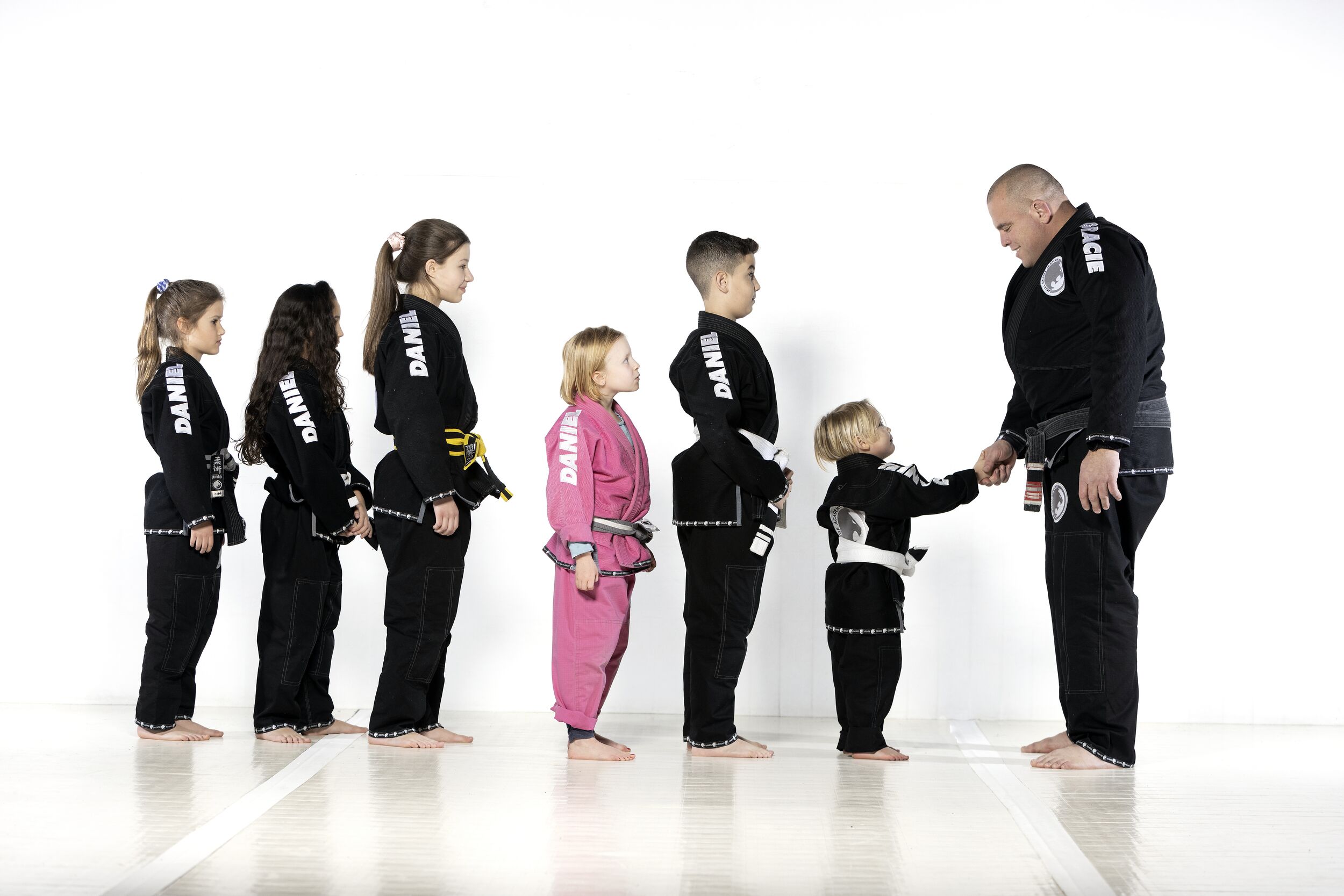 Specialized Martial Arts Programs
For children, we have crafted a specialized program called Little Warriors, which introduces them to the fundamental aspects of martial arts through engaging and enjoyable activities. Our goal is to instill confidence, discipline, and respect in our young students while simultaneously promoting physical fitness and mental focus. To achieve this, we employ age-appropriate techniques and exercises that cater to their specific developmental needs.
Boxing Fitness Programs for Ultimate Workout
In addition to our martial arts programs, our Orleans location also features 6-week boxing fitness programs throughout the year. These programs are designed to provide a high-intensity workout that combines boxing techniques, cardio exercises, and strength training. Whether you're looking to improve your overall fitness, learn self-defense skills, or simply enjoy an exhilarating workout, our boxing fitness programs are a fantastic option.
Moreover, our Orleans location offers party and event rentals throughout the year. If you're planning a special occasion or a unique group activity, our facility is available to accommodate your needs. Whether it's a birthday party, team-building event, or a social gathering, our spacious and well-equipped venue can provide the perfect setting for an unforgettable experience.
At Daniel Gracie Academy in Orleans, MA, our unwavering commitment revolves around providing a welcoming and supportive environment for individuals from all walks of life. Our primary objective is to empower our students through martial arts training, enabling them to develop essential life skills such as self-confidence, discipline, and resilience. With this focus, we strive to create a community that fosters personal growth and lifelong learning.
We wholeheartedly invite you to visit our Orleans location and explore the transformative power of martial arts firsthand. Whether your aim is to enhance your physical fitness, acquire self-defense techniques, or simply become part of a vibrant community of martial arts enthusiasts, Daniel Gracie Academy in Orleans, MA encompasses everything necessary to embark on an incredible martial arts journey. Come and join us on this exciting path of self-discovery and empowerment.